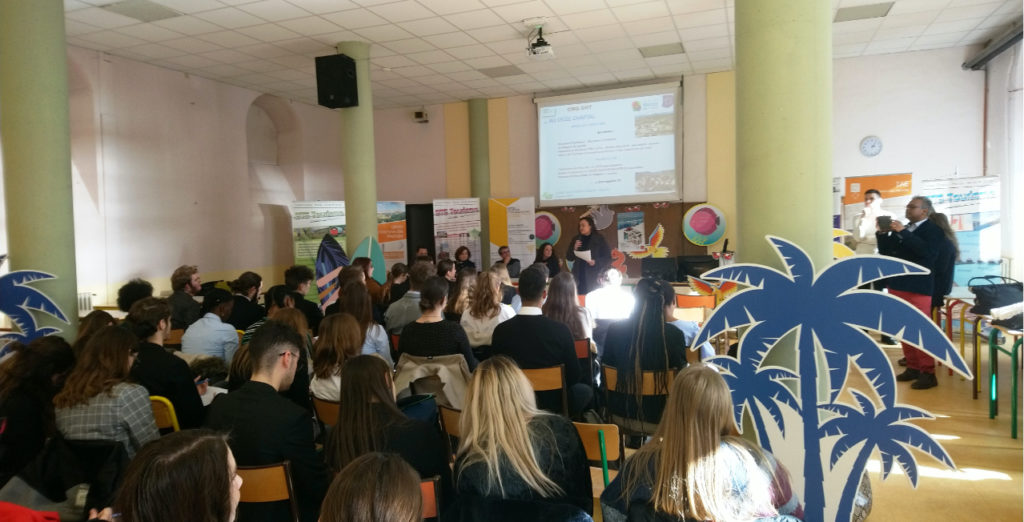 CAMPUS THEMES and PROJECTS
Taking into account the academic and regional orientations, the Campus brings together its members and expert and institutional partners from training, research and the economic world. The working groups of the Campus build their reflections in a collective and collaborative way on themes related to strong stakes on the territory.
NETWORKED PLAYERS TO ENHANCE ECONOMIC DEVELOPMENT
A DIAGNOSIS, ISSUES AND OBJECTIVES
SUPPORTING, through training, integration policies and skills development.
DEVELOPING the fields of the future, by consolidating the coherence of the training offer from level 2 to level 6.
RAISING qualification levels.
EASING insertion into employment.
STRENGTHENING cooperation between the education system and the economic world.
SUPPORTING AND DEVELOPING the adaptability and employability of learners
DEVELOPING cooperation and transfers with research
ENSURING the mobility of ideas and students, nationally and internationally.
ORGANIZED WORKING GROUPS
IN ACTION
By considering the issues at stake in the strategic orientations, the Campus Technical Commissions aim to establish a precise diagnosis that will enable the achievement of the objectives set out below
C.T.3 – RELATIONS INTERNATIONALES
Internationalization of the Campus according to the strategic orientations defined
OFFER, MAP & TRAINING COURSES
Highlighting of training courses and support for the evolution of training courses according to the economic stakes of the region.
C.T. 4 – PROJETS : Recherche, innovation et mutualisation
Support and development of actions reinforcing the mutualisation of practices in relation to economic and technological changes.
C.T.2 – RELATION ECOLE / ENTREPRISE
Harmonization of the relationship and practices between the economic and training worlds. Accompanying companies in a process of welcoming and professionalizing learners.
C.T.5 – VIE ET STRATEGIES DE COMMUNICATION DU CAMPUS
Definition of the strategy and implementation of the Campus communication tools. Organization of actions to strengthen membership of a network.
The mixed nature of the network of actors makes the richness of the actions implemented by the Campus for the benefit of learners and professionals.
CONCRETE, INNOVATIVE
AND RELEVANT ACTIONS
OFFER, MAP & TRAINING COURSES
Overview of the Campus training offer and its specificities
Interactive mapping of training paths
Proposal of qualifications linked to the evolution of the professions
C.T.2 – RELATION ECOLE / ENTREPRISE
Application numérique Campus stages et emplois
« Les mercredis du Campus » – Parcours et métiers
Forums académiques de l'emploi et des stages
C.T.3 – RELATIONS INTERNATIONALES
Consortium de mobilités européennes « observation, échange de pratiques et perfectionnement linguistique »
C.T. 4 – PROJETS : Recherche, innovation et mutualisation
Psycho-nutrition : « alimentation et santé mentale »
Recensement et mutualisation des pratiques pédagogiques et professionnelles
Séminaire sur l'impact des enjeux climatiques sur l'évolution des métiers
C.T.5 – VIE ET STRATEGIES DE COMMUNICATION DU CAMPUS
Campus Challenge « création de concept »
Plateforme numérique et stratégies de communication