AN INTER-CAMPUS ACADEMIC NETWORK IN THE TERRITORY
IN THE TERRITORY
The current perimeter (5 departments of the former Languedoc Roussillon region; Montpellier academy) lists 6 campuses with different themes:
HEREC = Housing, renewable energies and eco-construction
TLCG = Transport Logistics and Wholesale Trade
DIC = Design and Creative Industries
NC = Nautism
Communication strategies, partnership development, strategic axes and some actions are developed in
inter-campus.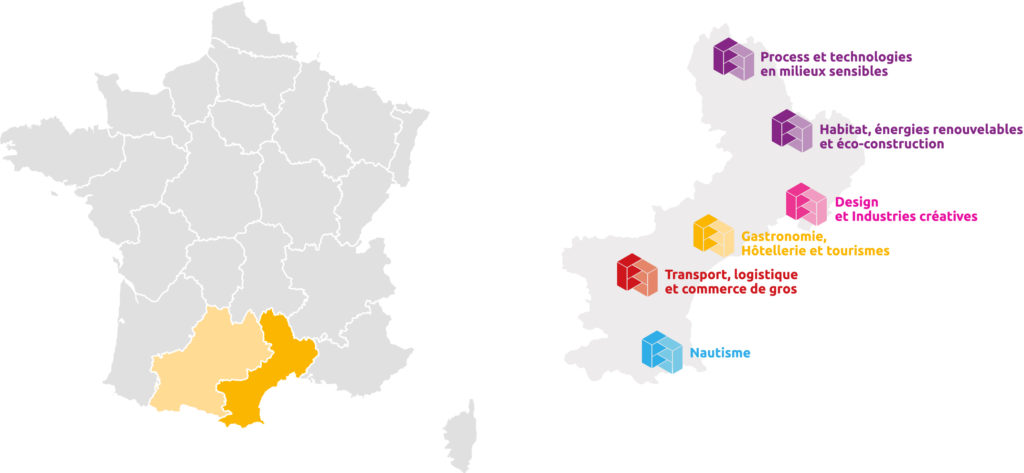 A NATIONAL INTER-CAMPUS NATIONAL NETWORK OF THE THEMATICS – Tourism; Hotels; Catering
They constitute a network linked by an annual national seminar on the theme during from which mutualisable actions are offered.
The GHT campus exchanges in particular with the Hauts de France campus, the PACA campus, the Rhônes-Alpes campus and the Guadeloupe campus.